As the political season reaches a crescendo amidst a financial meltdown, everyone seems to be looking back to the bread lines of the Depression. So, it seems only fitting that we squeeze some political insight from that era. Check it out, the political leanings of the country in 1928 (click on maps to enlarge):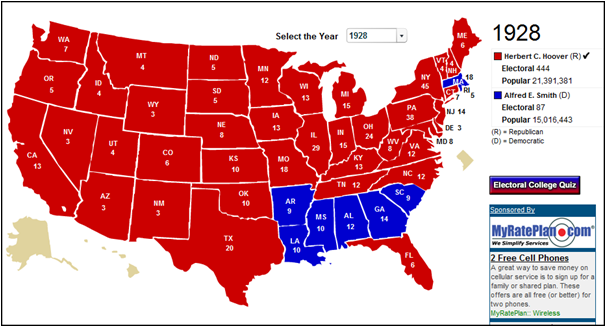 And the electoral map post-Depression in 1932: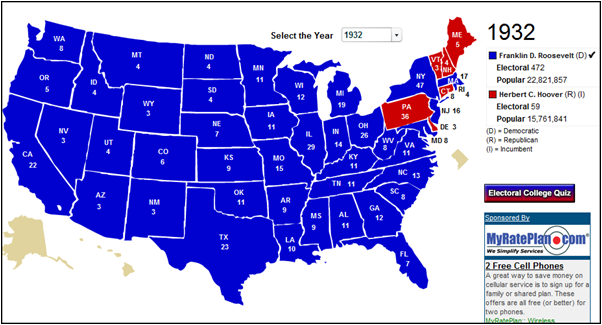 Whoa. Talk about national whiplash. Seems that everyone is into the GOP ideals until they wake up one day and their job/bank/401K is wiped out. Then, it's time to switch.
Is history about to repeat itself?
Props to the
Political Irony
for the maps:
"What a difference an economic meltdown makes."